Interact with the heart of upcycling, which is linked to the town's history of sericulture.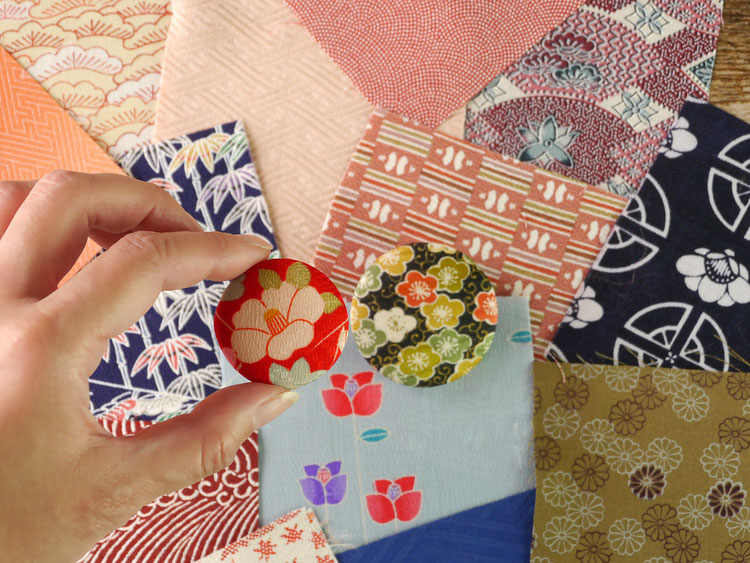 Watalis works to upcycle old kimonos into cute accessories. In this workshop, choose your favorite fabric from the colorful kimonos and create a one-of-a-kind button badge.
---
Watari once flourished as a town for silk manufacturing, or sericulture. Some sericulture farmers began by spinning thread from cocoons, then weaving bolts of fabric and tailoring these into kimonos. It may be a result of this history that the elderly women of the town retain the habit of carefully keeping fabric remnants from kimonos and other clothes. The people of Watari have cultivated a mindset of valuing remnants: "Don't throw away a piece of fabric big enough to wrap three red beans."
Impressed by this sentiment, Watalis began its upcycle initiative. Kimonos sleeping in chests of drawers are reborn as cute accessories, and, with their value enhanced, are once again treasured. Even before the word "upcycle" was born, the people of Watari naturally continued such efforts.
Join this workshop to encounter the spirit of the Watari women who treasure small fabric remnants from throughout Japan.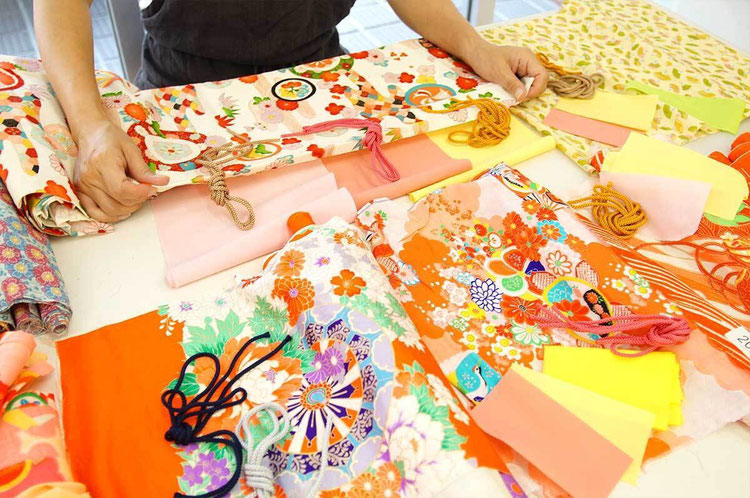 Watalis undoes old kimonos collected from throughout Japan, selects colorful fabrics, and recreates them as accessories.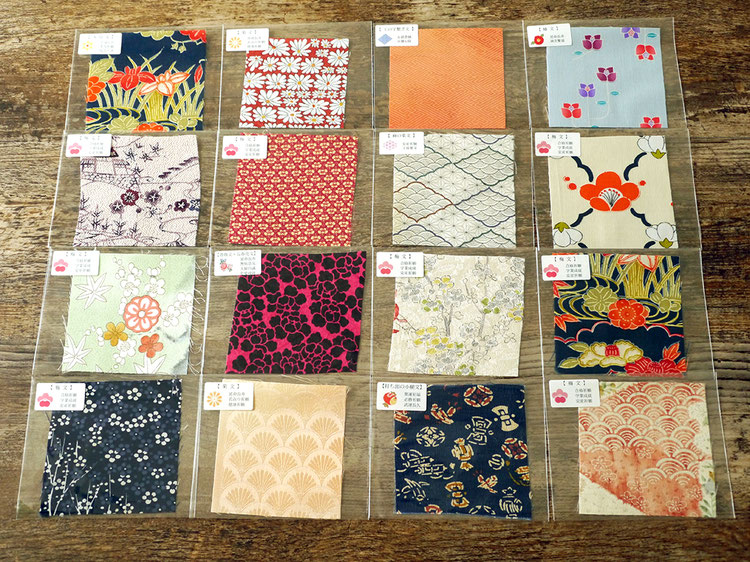 The patterns of the kimonos are imbued with various wishes, such as "improvement of technique," "realization of love," and "prayers for success." At the workshop, the meanings of the patterns will be thoroughly explained.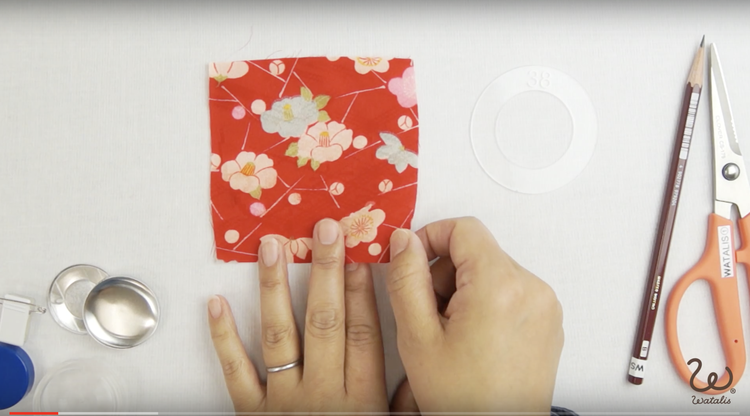 Try your hand at figuring out what parts of the fabric pattern to use. Done carefully, even a child can easily make a cute button badge.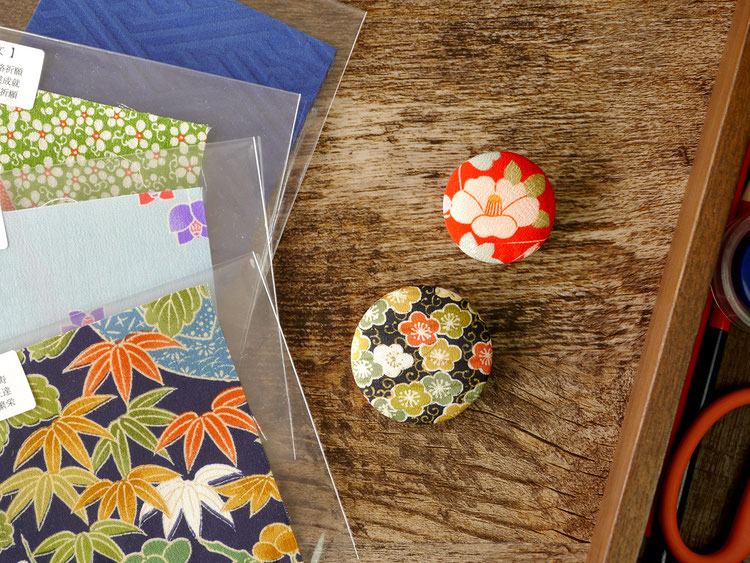 Use it as an accent in your coordinates, or pin it to a bag. Enjoy this item of casual fashion.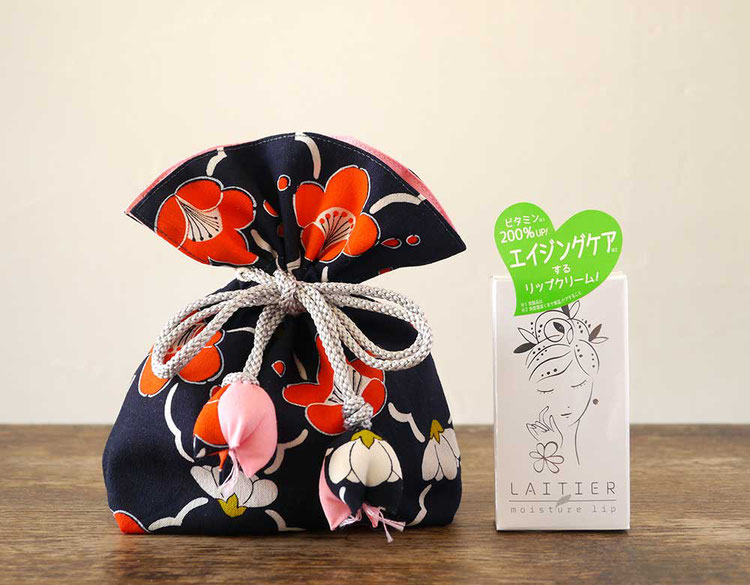 Souvenir FUGURO and lip balm
Thanks to the Governor of Miyagi Prefecture taking FUGURO (in the paulownia box) and the Setsureika Whitening Series from Cosmetic Aida Co., Ltd. as commemorative gifts on visits overseas, Watalis now also handles skin care products.


*Presented by the Governor of Miyagi Prefecture on August 23, 2016, in a courtesy call to President Tsai Ing-wen during the Taiwan–Japan Tohoku Exchange Roundtable in Taipei.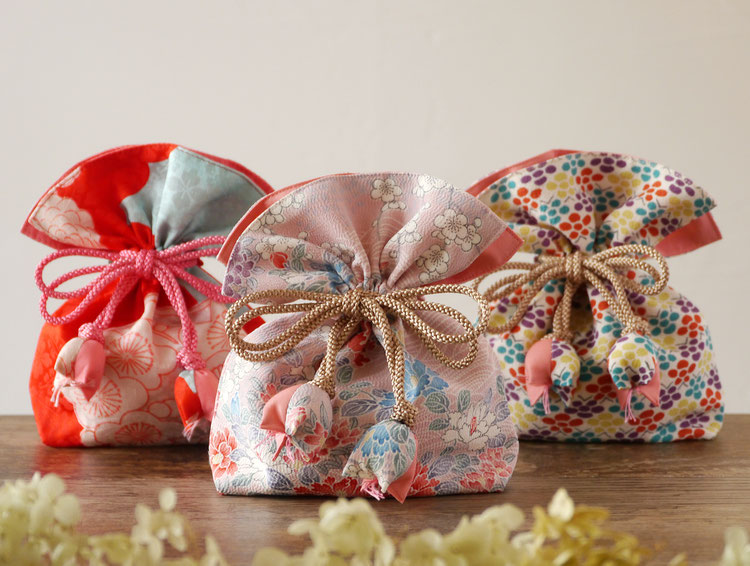 You can choose your own color and pattern for your souvenir FUGURO.
---
The meaning and beauty of ancient Japanese patterns
The spirit of upcycle
The appeal of work handling fabric
A way of life that values things
---
People interested in kimono patterns and fabrics
People who want to experience handiwork with family
People interested in the traditional lifestyle of Watari
People interested in sustainable living
People interested in women's employment and entrepreneurship following the earthquake
---
Offered by
WATALIS
Description of the plan
Create one-of-a-kind accessories from kimono fabric selected from thousands of pieces. Learn about the recycling culture passed down in Japan, the current state of clothing recycling, and Kissho patterns in kimono fabric. To commemorate your trip to Japan, create a one-of-a-kind Japanese beauty to take home as a souvenir. After you enjoy the production work, enjoy your favorite drinks and baked goods from the cafe menu.
Requirements for participation

Age 10 or older

What to bring
Nothing
Fee
6,500 yen (excluding tax) per person
Included in fee
Materials fee, handicraft tool rental fee, production instruction fee, drink and cookie fee, souvenir fee (FUGURO in your favorite color and pattern: drawstring bag and lip balm)
Meeting place
Nakamachi Cafe (22 Azanakamachi, Watari, Watari District, Miyagi Prefecture)
Time required
Approximately 1 hour
Schedule

Learn about Japan's recycling culture and clothing recycling
Learn about Kissho patterns in kimono fabric
Select a kimono fabric
Make an accessory
Relax during teatime (drink and baked goods)
Choose the color and pattern of the souvenir FUGURO

Support for overseas guests
Support is available if accompanied by interpreters
Reservations
Please make a reservation through the form below. (The reservation will be complete when the reservation confirmation reply, made by e-mail or telephone, has been received by the applicant.) Replies will be made on business days. Extra time is required for applications made on a holiday or nonbusiness day. Thank you for your understanding.
Reservable dates

Dates five business days or later from the date of reservation can be requested.
*Business days are days excluding holidays and nonworking days.

Cancellation policy
3 to 5 days in advance: 20%
2 days in advance: 50%
Same day: 100%
Related website
Company website http://watalis.co.jp/
shopping website https://watalis.com/
Facebook page https://www.facebook.com/Watalis/
Instagram https://www.instagram.com/watalis/
Twitter https://twitter.com/watalis/
---
Note: * indicates required items